The Catholic Community of Skelmersdale is served by three churches and six schools. As one parish we strive to build a living community of family and friends. Together we try to love one another and put into practice the way Jesus taught us to live. We believe that belonging to the Church enriches lives on so many different levels and in so many different ways.

In this family of faith: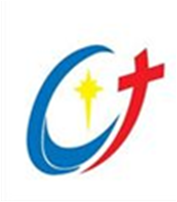 – Each person is valued

– Each person is welcomed

– Each person is loved
Our Church
St Mary's is the most recently built church in the Archdiocese. It was opened and consecrated by Bishop Vincent Malone, Auxiliary Bishop of Liverpool in 1994. St Mary's united Mass Centre communities that had previously gathered in St James' Primary School, Ashurst and St John's Primary School, Birch Green.